Upcoming Events
2019 Community Suppers:
Once again, all community suppers will be held from 5:00–6:30 p.m., at the East Conway Community Center. Circle these dates on your calendar!
The cost for those over 12 years old is $12; under twelves cost $6.
November 8
Supper includes ham, baked beans, casseroles, salads, rolls, beverages, and dessert.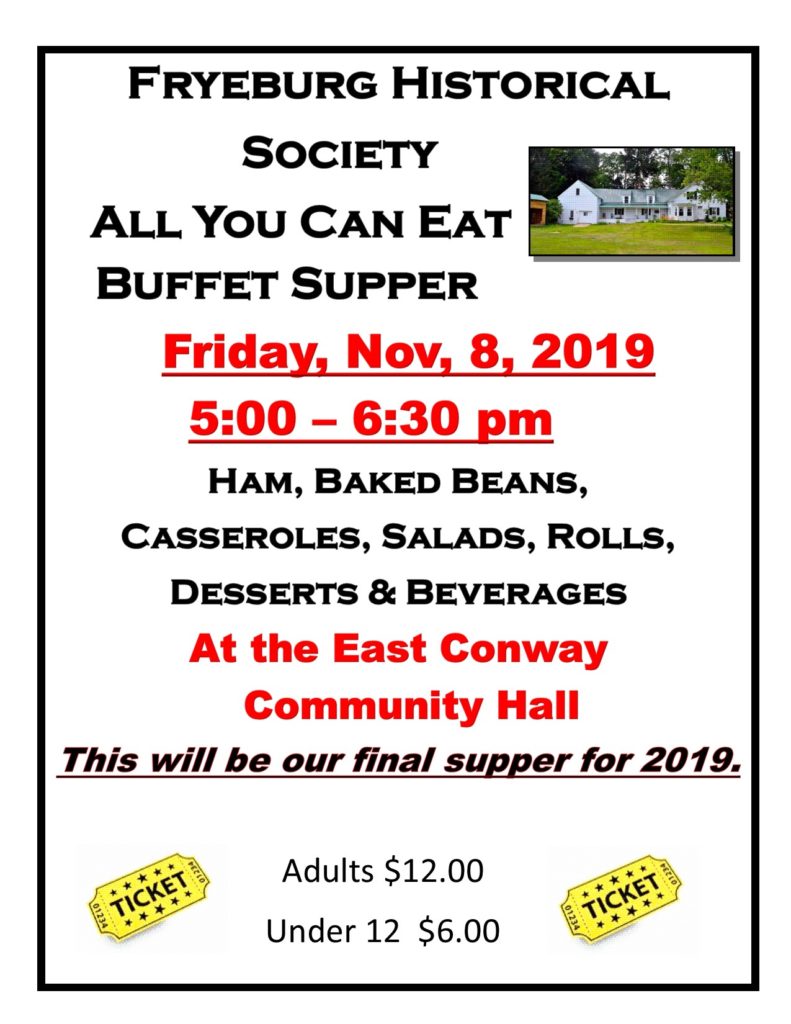 Other Events