Upcoming Events
2019 Community Suppers:
Once again, all community suppers will be held from 5:00–6:00 p.m., at the East Conway Community Center. Circle these dates on your calendar!
June 14
September 13
October 11
Other Events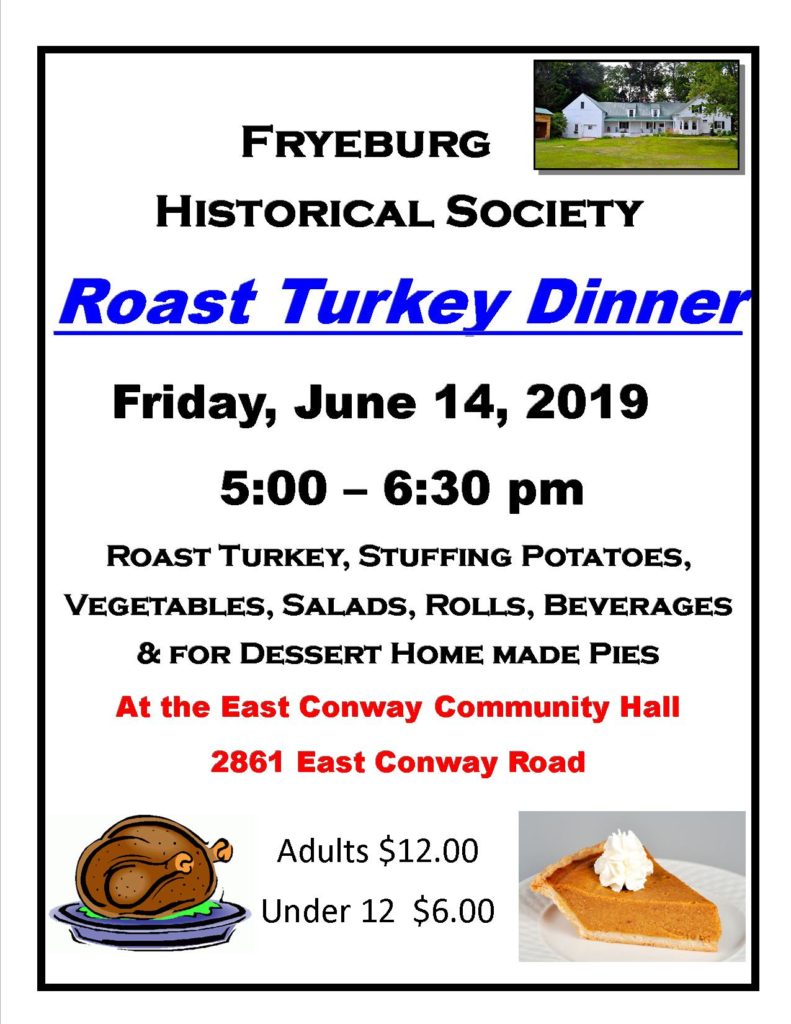 Civil War Encampment:
Daily life in the Union Army will be reenacted at the Col. Samuel Osgood House! More details as the date grows near, so check back here and on our Facebook page.